Corporate Gifting with Oh La La! Macarons
Elevate your corporate events and client gifting with the unparalleled elegance of Oh La La! Macarons. Specializing in high-volume, quick turnaround orders, we are the connoisseurs of crafting the perfect macaron. Whether you're looking to impress clients, treat employees, or add a touch of sophistication to corporate events, we deliver excellence every step of the way.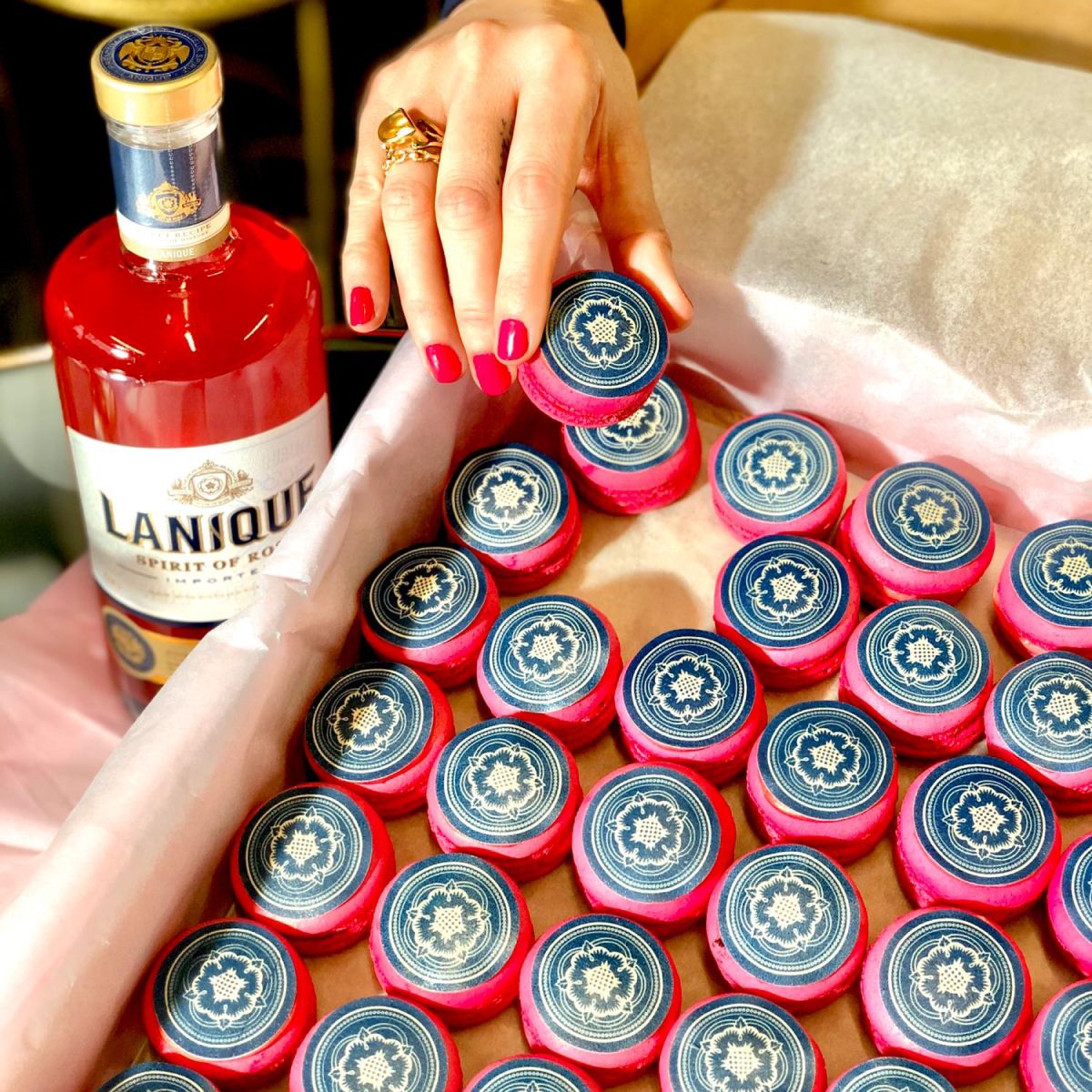 Our Expertise: Single-Focus Perfection
At Oh La La! Macarons, macarons are our sole craft. This singular focus enables us to perfect every aspect of these delectable treats. From selecting the highest quality ingredients to executing the precise art of macaron-making, our passion is reflected in each bite.
Tailored to Your Brand: Customisation at Its Finest
We understand the importance of brand representation. That's why we offer bespoke services to align with your company's image.
Showcase your brand with custom macarons featuring your logo, expertly printed on sugar paper discs or directly onto the macaron shell.
Extend your corporate identity with macarons crafted in your brand's exact Pantone colours.
Choose from a variety of elegant packaging styles, including branded gift boxes and eco-friendly alternatives, to make your gift truly memorable.
Make a statement at your next corporate event with our spectacular macaron towers, available in various sizes.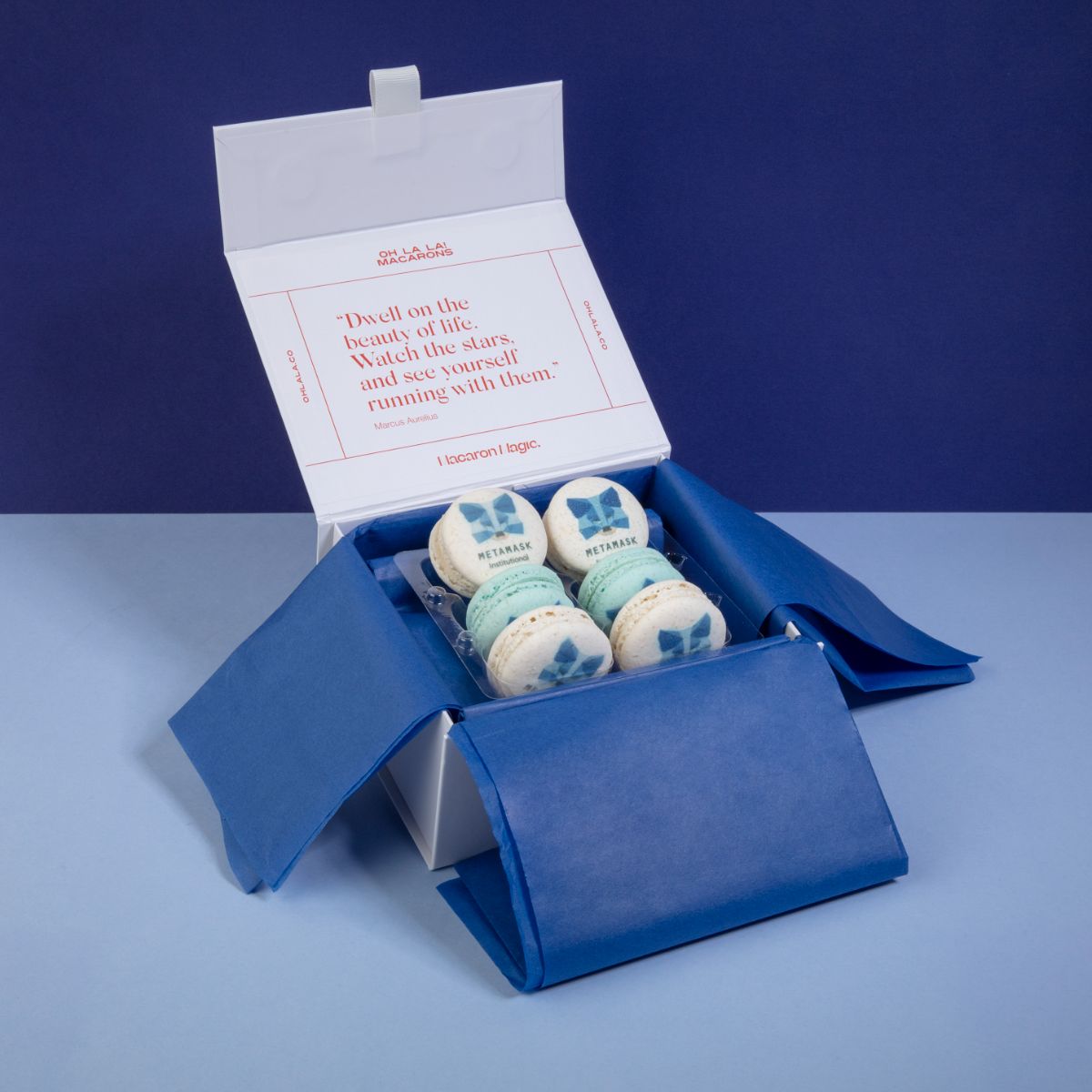 High-Volume Orders, Swiftly Handled
Whether it's a one-time large order for a special event or a bulk purchase for the entire year's corporate needs, we handle it with efficiency. Our kitchen, focused on low-plastic usage and minimal food waste, ensures that your order is not only luxurious but also environmentally conscious.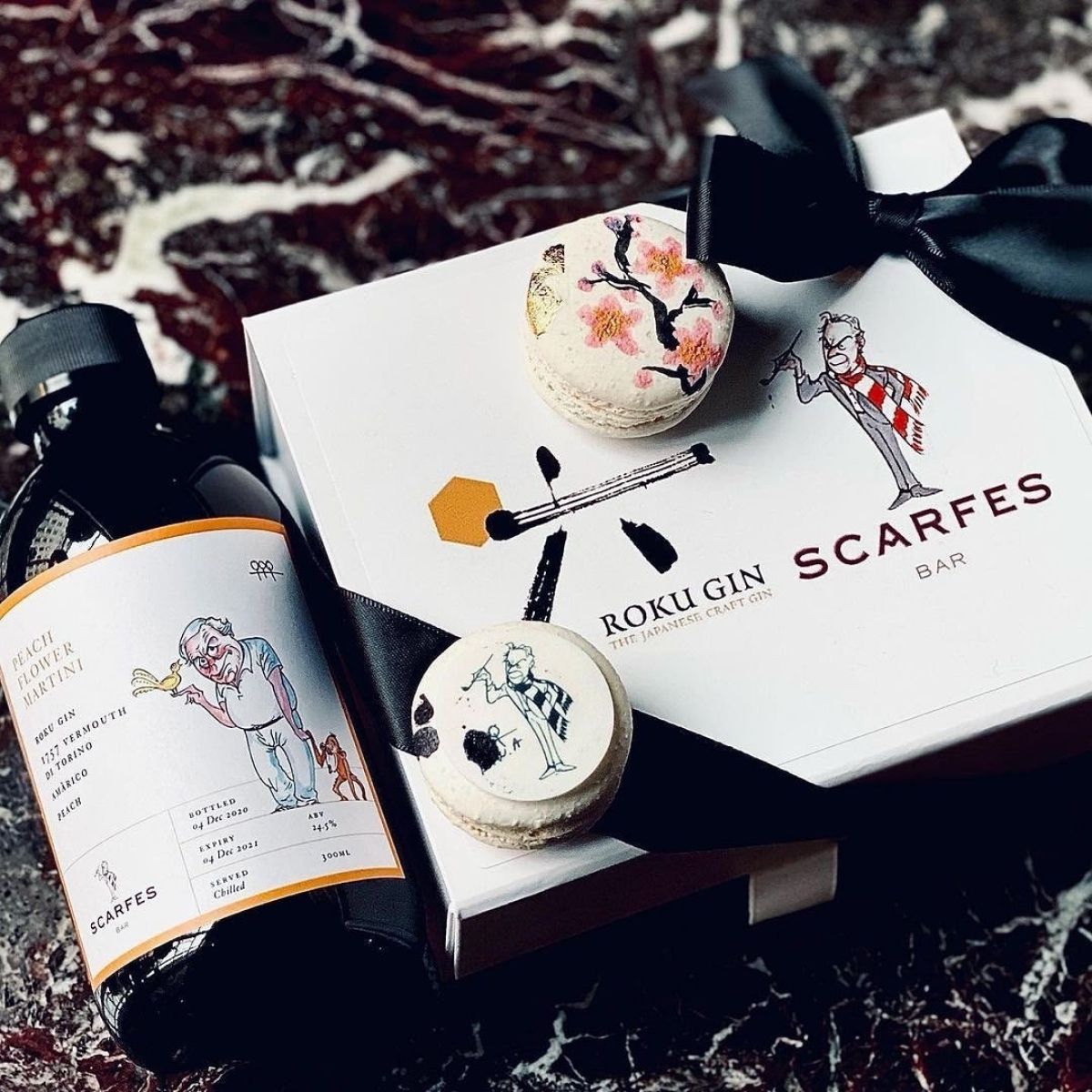 Seamless Service, Every Time
We pride ourselves on exceptional customer service, guiding you from initial inquiry to final delivery. Our dedicated team is committed to ensuring your complete satisfaction, assisting with flavour selection, design, and logistics to make the process as smooth as possible.
Conscious Confectionery: Our Ethical Promise
We believe luxury doesn't have to come at the earth's expense. Our low-plastic, low-waste kitchen practices reflect our commitment to sustainability without compromising on quality or taste.
Ordering Made Easy
To start your bespoke macaron order, simply fill out our online form or reach out at bookings@ohlalamacarons.com. No request is too large or complex for our team to handle with care and precision.

Experience the art of gifting with Oh La La! Macarons, where every macaron is a work of art, every order is crafted with care, and every client is treated with the utmost importance.

Frequently Asked Questions: Corporate Gifting with Oh La La! Macarons
What customization options are available for corporate gifting?

Oh La La! Macarons offers full customization for your corporate gifts, including colour matching to brand Pantones, adding logos, creating unique flavour pairings, and designing bespoke packaging tailored to your business needs.
How does the branding process work for the macarons?

Our skilled artisans can incorporate your logo and brand style elements into the macarons, ensuring a perfect match with specific scents or flavours to reflect your company's image and event theme.
Can the packaging be customized as well?

Absolutely. Every aspect of your gift can be customized, from the branded box and inserts to the satin ribbon colour. We also offer the option to include a handwritten, personalized note for that special touch.
Can I order macarons without customization?

Yes, you can order our standard macarons without any customization and there is no minimum quantity required for these orders.
What are the packaging options for corporate gifts?

We offer a variety of packaging options including magnetic gift boxes, clear gift boxes, sliding gift boxes, and plastic-free gift boxes, all of which can be branded according to your needs.
Can the macarons be customised with our company logo?

Yes, we can customize your macarons with your company logo or design either on a sugar paper disc or printed directly onto the macaron shell.
What is the delivery range for corporate gifts?

We handle all logistics meticulously, ensuring safe and sound delivery of your branded macarons anywhere across the UK.
How do we start the ordering process?

To begin crafting your corporate gifts, you can fill out a form on our website with your details or email us directly at bookings@ohlalamacarons.com. Our team will get in touch to discuss your order details as soon as possible.
What are the lead times for corporate gift orders?

Lead times can vary depending on the size and complexity of the order. We recommend getting in touch with us to discuss your specific requirements and timelines.
Is there a minimum order quantity for corporate gifts?

For detailed information on minimum orders, please contact us directly so we can accommodate your corporate gifting needs.
Are the macarons suitable for guests with dietary restrictions?

Oh La La! Macarons offers options to suit various dietary preferences, including gluten-free, vegan, and dairy-free choices. Please specify any dietary requirements when placing your order.

Remember, at Oh La La! Macarons, we're dedicated to making your corporate gifting as seamless and memorable as possible, with a touch of Parisian elegance and a commitment to quality.
What is the minimum order quantity for bespoke macarons?

For bespoke macaron orders, we have a minimum order quantity of 40 pieces to ensure the highest quality and attention to detail in crafting your personalized treats.
Is there an option for a macaron tower for events?

Absolutely, we offer stunning macaron towers in 6-tier, 7-tier, and 10-tier options, which serve as fantastic centrepieces or alternatives to traditional celebration cakes.
How can I ensure my macarons match my company's branding colours?

We can work with you to match your specific Pantone shade for the macarons. Please provide the exact shade number for us to create the perfect match.
What are the standard flavours and colours available?

Our standard flavour list includes delights like Apple Pie, Caramel Pecan, Chocolate Cherry, and more, each with a corresponding colour. We also offer vegan options such as Pineapple & Passionfruit, Very Berry, and Tiramisu. We can also create bespoke flavours and do flavour matching, ie. Key notes in perfumes or cocktail pairing.
Can we add embellishments to the macarons?

Yes, we offer gold and silver leaf airbrushing and flower embellishments to any of our existing macaron colours and flavours for an extra special touch.
What if I have a different combination of colours, shapes, and flavours in mind?

We are happy to work with you to achieve the exact combination you're looking for. Just let us know your vision, and we'll bring it to life.